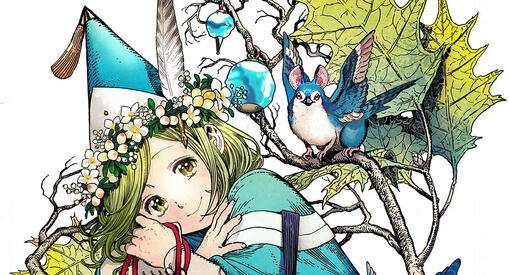 Celestial Style
a fashion zine
About the Zine
This is a fashion zine dedicated to the manga series, Witch Hat Atelier, by Kamome Shirahama. The zine features characters from the story wearing a variety of styles based on one's own interpretation of the theme.

The zine includes contributions from both artists and writers, with 50 contributors selected overall.

The zine is now distributed as a PDF and payment is optional. Any proceeds will go towards the Autistic People of Color Fund which you can read about here.

Donations are now closed, but you can still find the PDF here!
Schedule
Interest Check ends March 14th. (done)
Application period ends March 28th. (done)
Contributors selected by April 11th. (done)
1st Progress Check-In is May 9th. (done)
2nd Progress Check-In is June 7th. (done)
Finished Pieces Submitted by July 7th. (done)
Zine Published by July 14th. (done)
Zine Mods
mod kay:
22 years old
she/they
tumblr: kayfacedraws
mod cow:
19 years old
they/it
tumblr: theripy
mod pan/xin:
19 years old
any pronouns
tumblr: panstarry
mod amihan:
22 years old
she/her
tumblr: its-amihan
Reminders
Rules for zine participants:
NSFW content is not allowed for this zine.You may not join if you support/condone pedophilia, abuse, and incest, in real life and in fiction.Art/written works of pairings are allowed, but must not contradict any of the aforementioned guidelines.
---
50 contributors have been selected overall. Zine acceptance/rejection has been sent via email.

Accepted contributors have been given access to an optional discord server where there are zine updates and chances to share work-in-progresses and final pieces with each other. Contributors who do not join the server will be communicated with over email.
---
Applications have closed as of March 28th.